Regular price
Sale price
$7.50 AUD
Unit price
per
Sale
Sold out
Brew up delicious kombucha with this Kombucha-Safe Funnel! Crafted from high-quality silicone, it's perfect for transferring your homemade kombucha without any unwanted flavours or particles. Our funnel stands up to the test of time, ensuring you and your family can enjoy home-brewed kombucha for years to come. Get the professional-level kombucha supplies you need to succeed and try it today!
About This Product:
This kombucha-safe silicone helps to minimise any spillage of your precious kombucha brew and also is a handy time saver.
The food-grade silicone material is a good alternative to cheap plastic that may contain BPA, phthalates and other potentially harmful chemicals.
We don't recommend using the silicone funnel for pouring very hot liquids - let them cool slightly or instead perhaps consider a glass funnel. The silicone funnel is a great, affordable option for those who want to efficiently transfer their kombucha from the brewing containers to more.
Combine with the kombucha-safe strainer to make your homemade kombucha like a pro!
Specifications:
Approx 7.5cm diameter food grade silicone funnel.
Collapsible - for easy storage.
View full details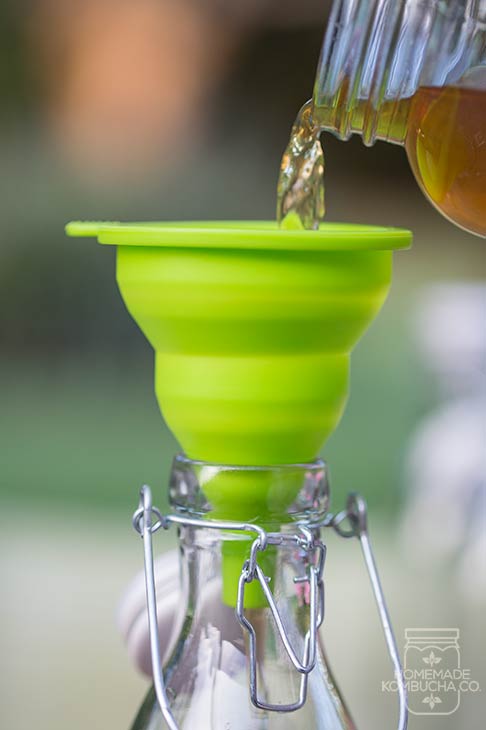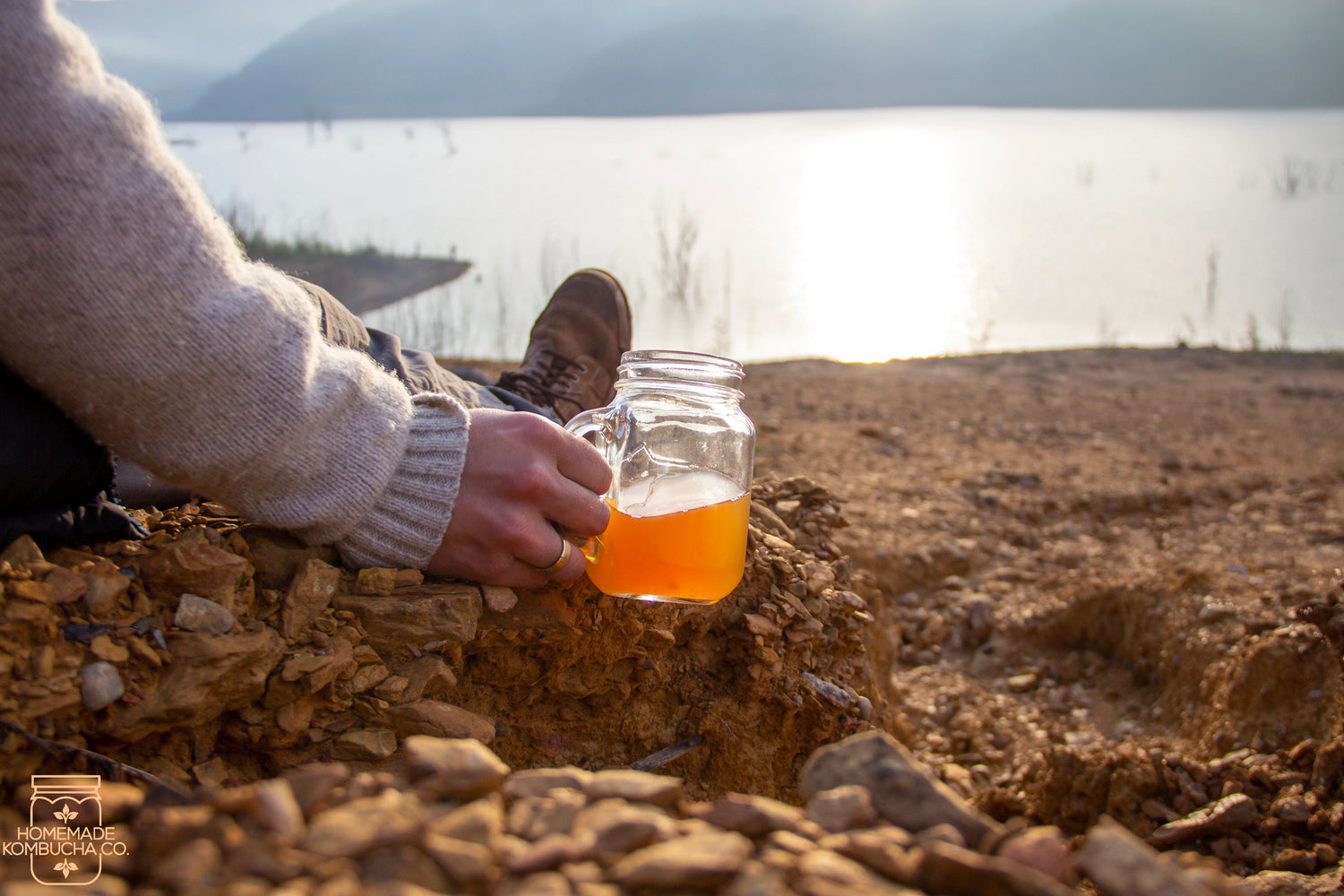 Information for SCOBYs + Kits:
All kombucha kits come with shipping insurance included!
Please keep in mind your SCOBY is alive, as soon as you receive your order - remove the SCOBY from the pack to give it an oxygen supply.
Please note we have recently changed suppliers for our jars, they will look different to the jar shown in the photos.
Please note we cannot guarantee which coloured cotton muslin you will receive with your kit.