Regular price
Sale price
$5.50 AUD
Unit price
per
Sale
Sold out
Discover perfect fermentation with this Kombucha Thermometer! Crafted with the highest-quality kombucha supplies, it accurately measures the temperature of your brew so you can enjoy the perfect healthful, delicious beverage every time. Get brewing now!
Keep an eye on your kombucha brew!
The quality of your kombucha can be easily influenced by the brewing conditions.
Your SCOBY loves a dark and quiet environment with temperatures in the 20-25°C range.
Use this adhesive thermometer to check the temperature of your brew without disturbing the SCOBY or exposing the brew to any metal. The thermometer strip is colour coded with three bars to show the temperature range - the bottom bar is below the current temperature, the centre bar shows the current temperature and the top bar is above the current temperature.
Specifications:
1 self-adhesive brewing thermometer.
Temperature range from 10°C to 34°C.
Please note the item may look different to what is pictured, however, the functionality is the same.
View full details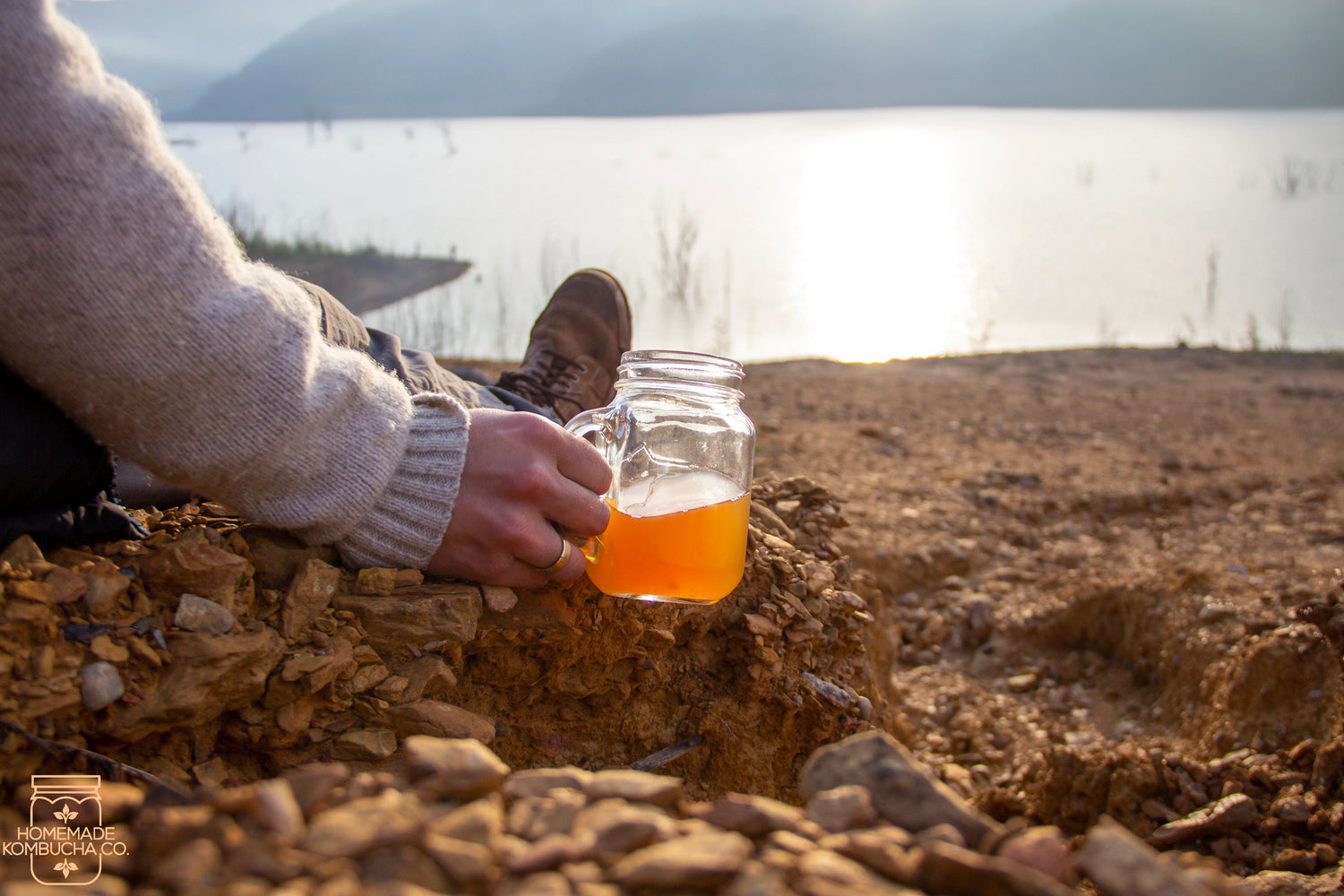 Information for SCOBYs + Kits:
All kombucha kits come with shipping insurance included!
Please keep in mind your SCOBY is alive, as soon as you receive your order - remove the SCOBY from the pack to give it an oxygen supply.
Please note we have recently changed suppliers for our jars, they will look different to the jar shown in the photos.
Please note we cannot guarantee which coloured cotton muslin you will receive with your kit.